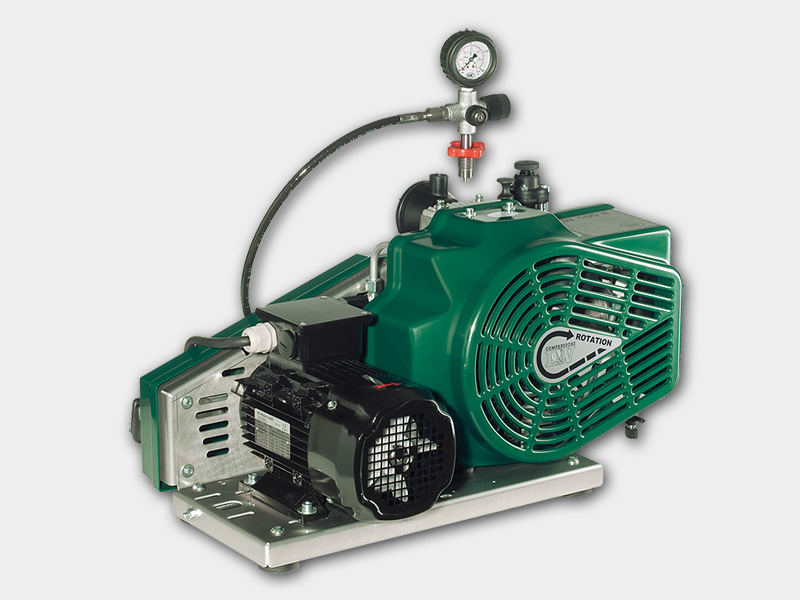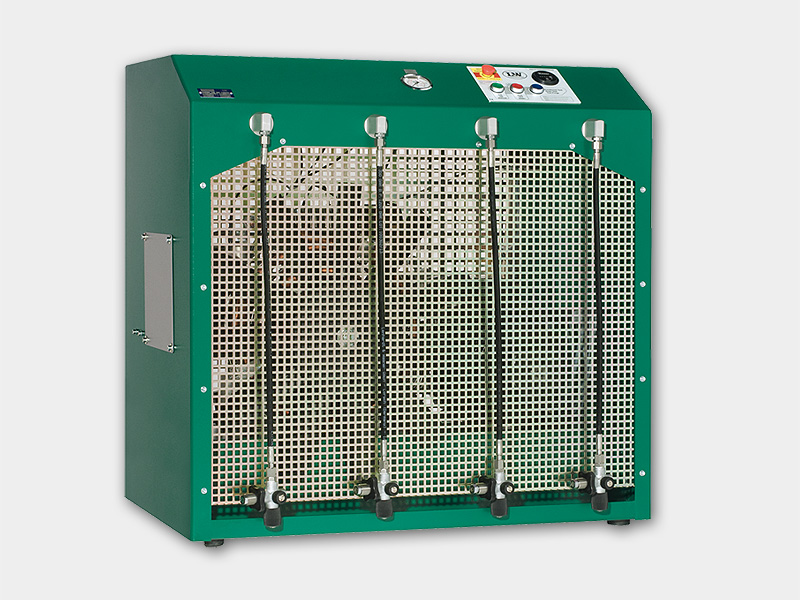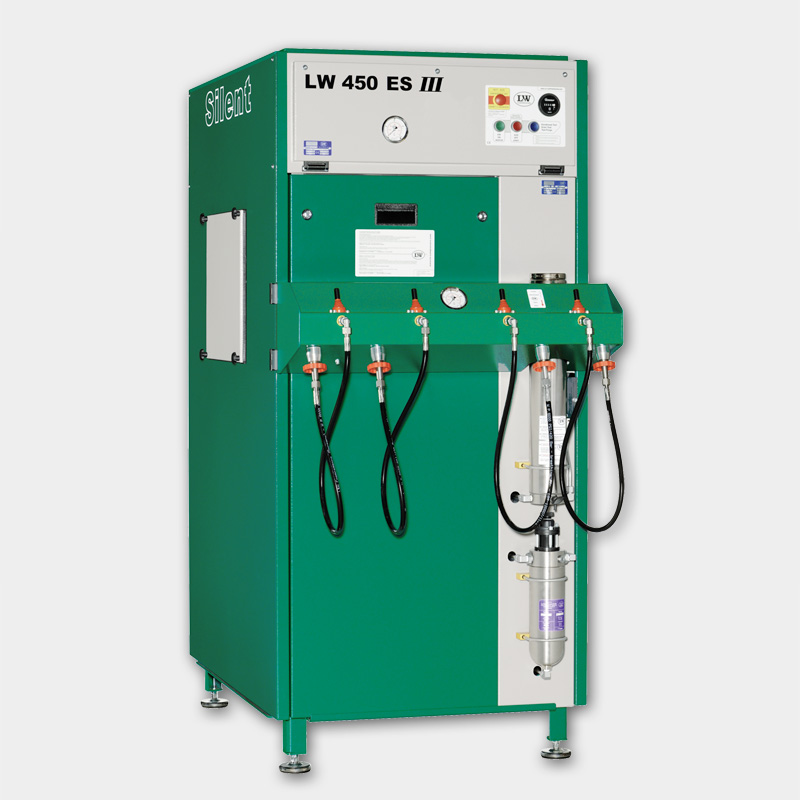 Air Compressor
The soundproofed compressor is suitable for demanding breathing air and high pressure applications and convinces with very low maintenance
intervals and service costs. The industry-proven, new lubrication system, as well as reinforced compressor components are the main points of the
optimized compressor block and improve sustainably the lifetime of the compressor. The innovative condensate system with the new condensate stop
valve optimizes the economic efficiency of the compressor and includes a 10 liter condensate collecting tank as well as a highly effective pre-separator
to extend the filter life and scale from 230-700 l/min.
Specification
» Electro motor (E-Motor / 400V / 3 Phase / 50 Hz)
» Painted steel housing (RAL 6026)
» Sound insulated housing
» NEW – Heavy duty compressor block components
» Automatic condensate drain
» Automatic stop at final pressure
» Hour counter
» Operating panel with start/stop and condensate test button,
as well emergency stop switch
» Motor protection switch
» Safety switch
» Pressure maintaining and non return valve
» All pistons c/w steel piston rings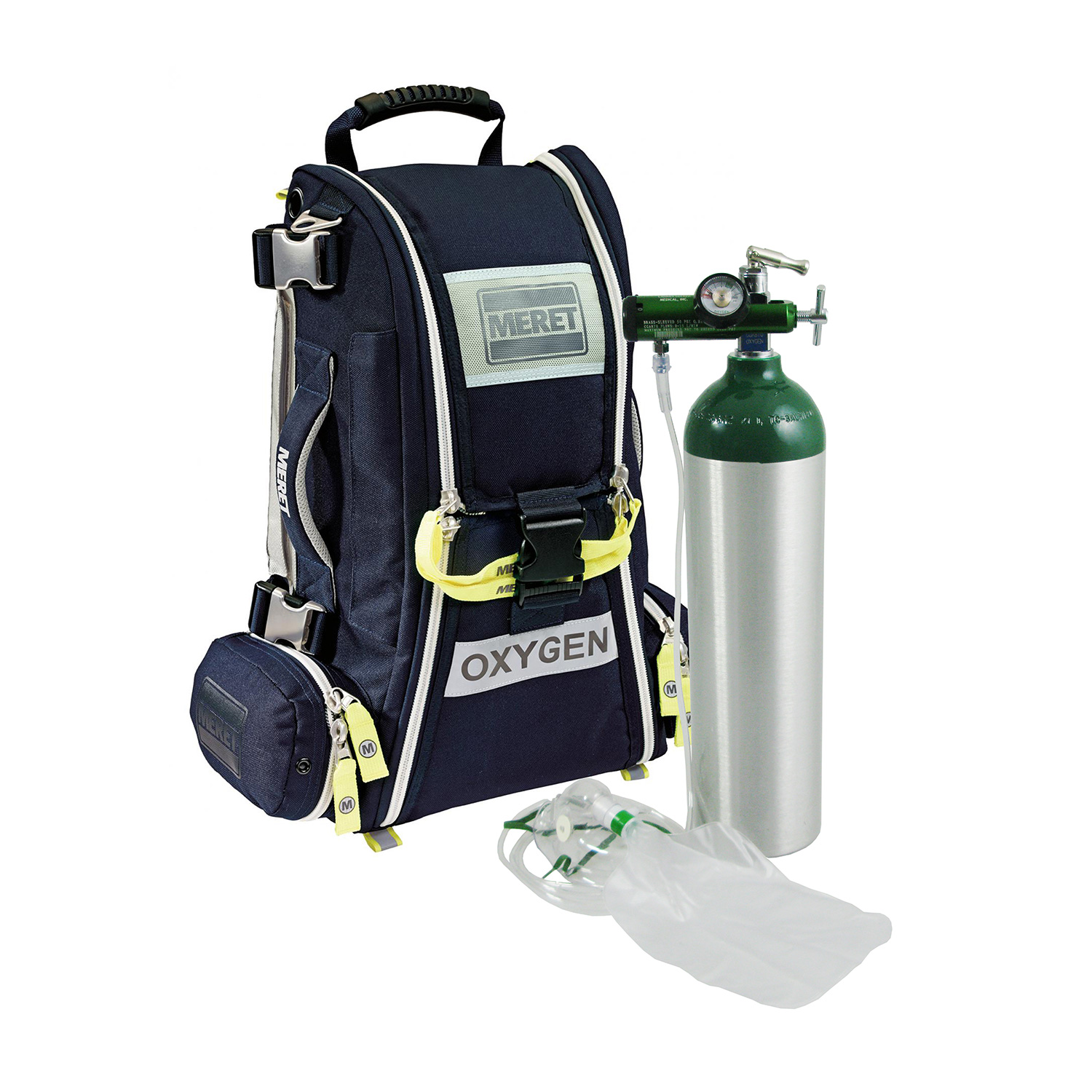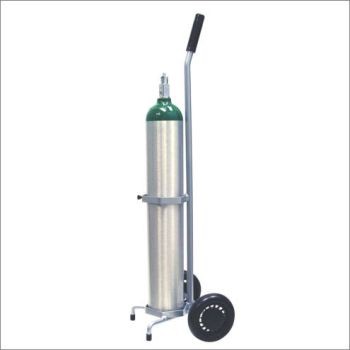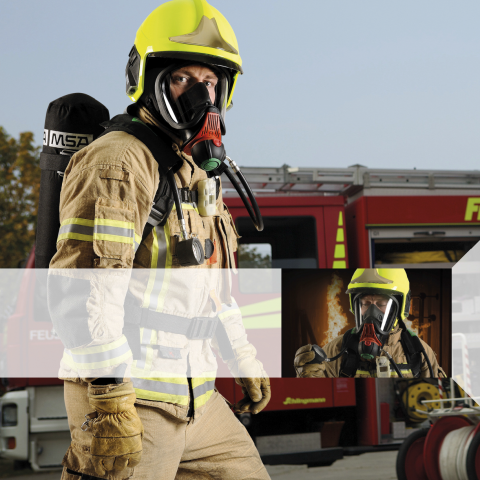 RECOVER™ PRO O2 Response Total System
RECOVER™ PRO O2 Response Bag
AirXpress 2 Fire
Customizable configurations serve various applications
Rugged and reliable – EN 137 approval
Simplicity – ease of use and maintenance (no electronics)
Ergonomic backplate design
State-of-the-art pressure reducer requires only minimal maintenance
Warning signal for added safety
Harness zippers for easy switching of pressure gauge and demand valve
Chest strap prevents any slipping of shoulder harness
Demand valve with Plug & Breathe connection for automatic activation at first breath and automatic switch-off at disconnect
Pressure gauge with rubber cap for increased protection against shock and impact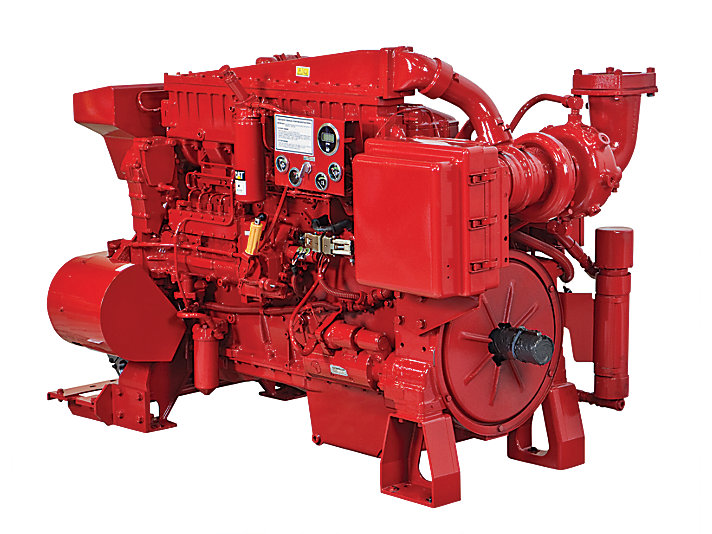 FIRE PUMP
RELIABLE, QUIET AND DURABLE POWER
World-class manufacturing capability and processes coupled with proven core engine designs assure reliability, quiet operation, and many hours of productive life.
FUEL EFFICIENCY
Fuel consumption optimized to match operating cycles of a wide range of equipment and applications while maintaining low operating costs.
BROAD APPLICATION RANGE
Industry leading range of factory configurable ratings and options for agricultural, material handling, construction, mining, aircraft ground support, and other industrial applications.
QUALITY
Every Cat engine is manufactured to stringent quality standards in order to assure customer satisfaction.
WORLD-CLASS PRODUCT SUPPORT OFFERED THROUGH GLOBAL CAT DEALER NETWORK
Scheduled maintenance, including SOSSM sample
Customer Support Agreements (CSA)
Caterpillar Extended Service Coverage (ESC)
Superior dealer service network
Extended dealer service network through the Cat Industrial Service Distributor (ISD) program