Descriptions
The Sii ML is a 24/7 outdoor fixed security thermal camera used for observing and monitoring sensitive sites. The camera provides crisp, clear thermal images in total darkness, light fog, or smoke. The Sii ML features a wide range of thermal engine and lens options using our state-of-the-art uncooled thermal camera technology. There are additional options to add TCP/IP video and control or our embedded Fire Detection Algorithm
Features
High image quality
Advanced optics
Versatility
Easy installation
Outdoor design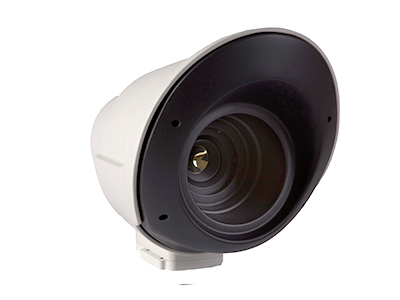 Available Configurations
The Sii is available as a NTSC or PAL thermal camera with a wide variety of thermal engine, lens and other options
Advanced Motorized Lenses:
Continuous Zoom: 15-100mm
Dual Field of View: 45/135mm
Fixed Field of View (F#1.0) – 25mm, 50mm, 75mm, 100mm, 150mm
Resolution (RS170/CCIR):
Fixed or Pan/Tilt Mounted:
(*150mm not available on PTZ unit)
Why Sii ML?
Available with optional fire-detection capabilities, the Sii ML is an excellent choice for anyone who needs a versatile infrared camera. For more information about our customized solutions or a quote, contact us today.