AUTOMATIC LICENSE PLATE RECOGNITION
 License Plate Recognition Supported languages are the most accurate in Thailand. Registration can be made up 95.5% and accuracy of 94% of the province while the car is moving at high speed at 120 kilometers per hour and also supports reading license plates, such as various types of personal cars. Public car new red pickup trucks, motorcycles, military vehicles, police cars, embassies, etc. They also have a system that can read license plates Malaysia, Loas, Cambodia and Myanmar
Under Vehicle Surveillance System : UVSS
UVSS is an effective and reliable surveillance system for inspecting the undercarriage of vehicles, by presenting a clear and clean image of the underside of vehicles when it is driven over the screening unit. It exposes the undercarriage from all makes and models for explosive devices, suspicious objects, contraband which includes drug and personnel.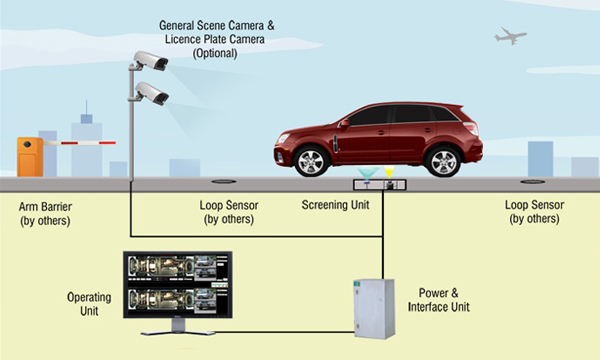 Features & Capabilities
1.High resolution camera to provide high quality image of at least 4096 x 5000 pixel for inspection 
2.Produce high quality of screening images within reasonable vehicle access speed of 60km per hour 
3.Ability to capture image in 3 seconds 
4.System is capable of screening vehicles of all sizes, from motorcars to lorries and
container trucks 
5.Images can be retrieved and archived into a database, CDs or DVDs. All images are archived with automatic date & time stamping for future review and investigation. 
6.Security feature using password entry for log-in and information retrieval purpose. 
7.Easy maintenance. 
8.It is designed for either surface mounted or flushed deployment. 
9.System can be integrated with optional features such as LPRS (License Plate Recognition System), General Scene Camera, barriers, etc. as a comprehensive security solution.